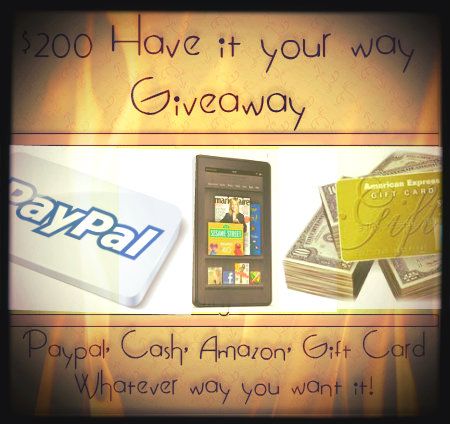 Jenn's Blah Blah Blog
,
Dishin With Rebelle
and
Contest For That
are celebrating the launch of
Pink Ninja Media
.
What's in it for you?
Well, they will be giving away
$200
, in the
Have It Your Way Event
! Whatever you want up to $200 (shipping included) can be yours! Do you want a Kindle Fire? Maybe an iPod, or maybe a gift card to Target, ohhh wait, how about Paypal cash? Doesn't matter, because you can have it your way!
When?
November 5, 2012 through December 5, 2012
This is a great opportunity for bloggers to join - you'll get a FREE Facebook link with the option to purchase additional links!
Additional links will be $2 - Daily Votes $3 - Paid links will be moved up on Rafflecopter.
Sign up HERE