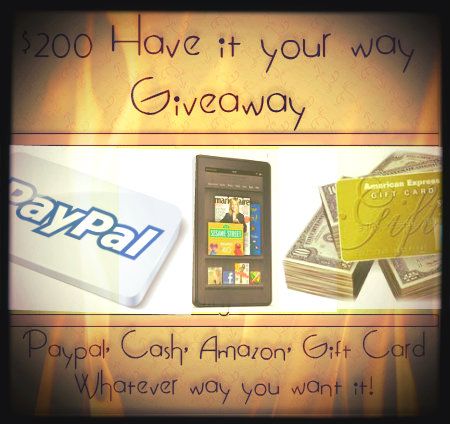 Welcome to the Have It Your Way Event
Imagine ... $200 could be yours!!
Do you want a Kindle Fire? Maybe an iPod! Or a gift card to Target? Ohhh wait, how about Paypal cash? Doesn't matter, because you can have it your way!
This giveaway will be open from
November 5th through December 5th
!
a Rafflecopter giveaway